my hubby has been very busy at work and let the lawn go...i mean really let it go. LOL he told me he was going to mow on Sunday and the grass had gone to seed. our guinea pigs love fresh grass so we decided to graze them before hubby cut all the yummy grass and "weeds".
they seemed very lethargic and were taking naps when i scooped them up and took them outside. they were changed pigs. very energetic and excited about all the fresh food.
(click on thumbnails to enlarge.)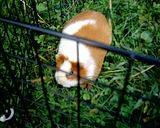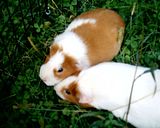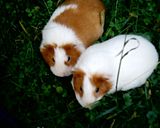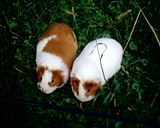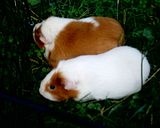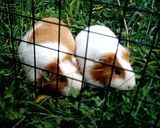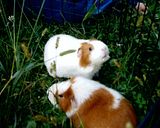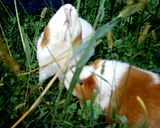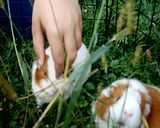 another funny photo...my son watching TV.